iPhone / iPod Touch
Check in [Settings]→[General]→[About]. "Wi-Fi Address" is the MAC address.

Note: iPhone and iPod touch are the products and registered trademarks of Apple Inc.


Notebook PC (Windows)
Click on [Start]→[All Programs]→[Accessories]→[Command Prompt]

* If you can't find the command prompt, go to [Start]→[Run…], and enter "cmd" (without quotation marks).


At the Command Prompt screen, enter "ipconfig /all" and hit the ENTER key.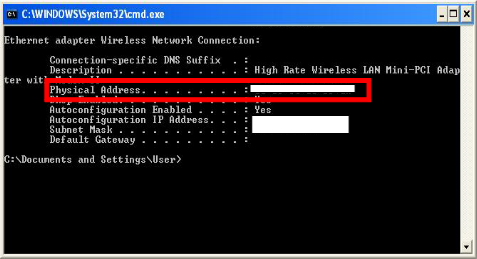 The 12-digit (number/letter) MAC address is indicated to the right of "Physical Address".

| | |
| --- | --- |
| Notebook PC (MacOS) | |
| | Click on the System Preferences icon in the Dock |
| | Click on the Network icon in the Internet & Wireless section |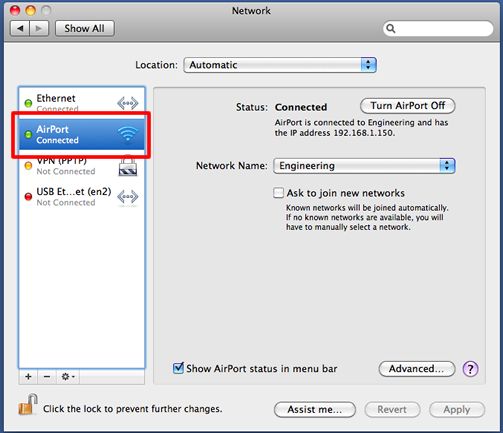 On the left side is a list of network interfaces. Choose AirMac (AirPort). Click on the Advanced button.

At the bottom you will see the AirMac ID (AirPort ID), which is your MAC address.